Better loans
For Better Business.
Better loans for better business means saving you money.
Commercial Loans – Commercial Lending
We evaluate every commercial product to ensure the most efficient structure for you. Every single commercial product at iChoice will be evaluated by our principal, Jason Khoury (a former business banker with four major banks), to ensure it's structured efficiently. So many get it wrong and end up with poor lending structures. Flexibility is paramount and sometimes not having your lending arrangements subject to annual reviews can literally make all the difference.Whether you seek development funding, want to borrow against your franchise, your debtors book or simply against commercial property, its smart to know what options are available prior to making any decision. Most business loans are very expensive and poorly structured.It's quite normal for iChoice to refinance business and commercial facilities that save clients tens of thousands every year.
iChoice Partners Steve Laing, Jason Khoury & Maroun Ajaka each excelled in their respective business banking careers and have now teamed up at iChoice to become leading specialists for Australian business owners requiring or looking to improve their existing commercial and specialised lending.
WE'RE SUPPORTED BY THE MAJOR LENDERS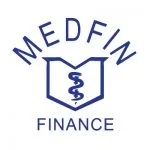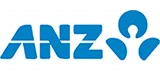 FIND THE COMMERCIAL LOAN THAT'S RIGHT FOR YOU