Home Loans for Doctors and Medical Professionals
iChoice has specialised in advising health professionals for 18 years, and offer a wholistic approach to better structure your lending. We arrange Self-Managed Superfund loans, commercial lending, and embrace both specialised lenders and the Big 4 for unsecured lending. Some of the benefits you can receive are as follows: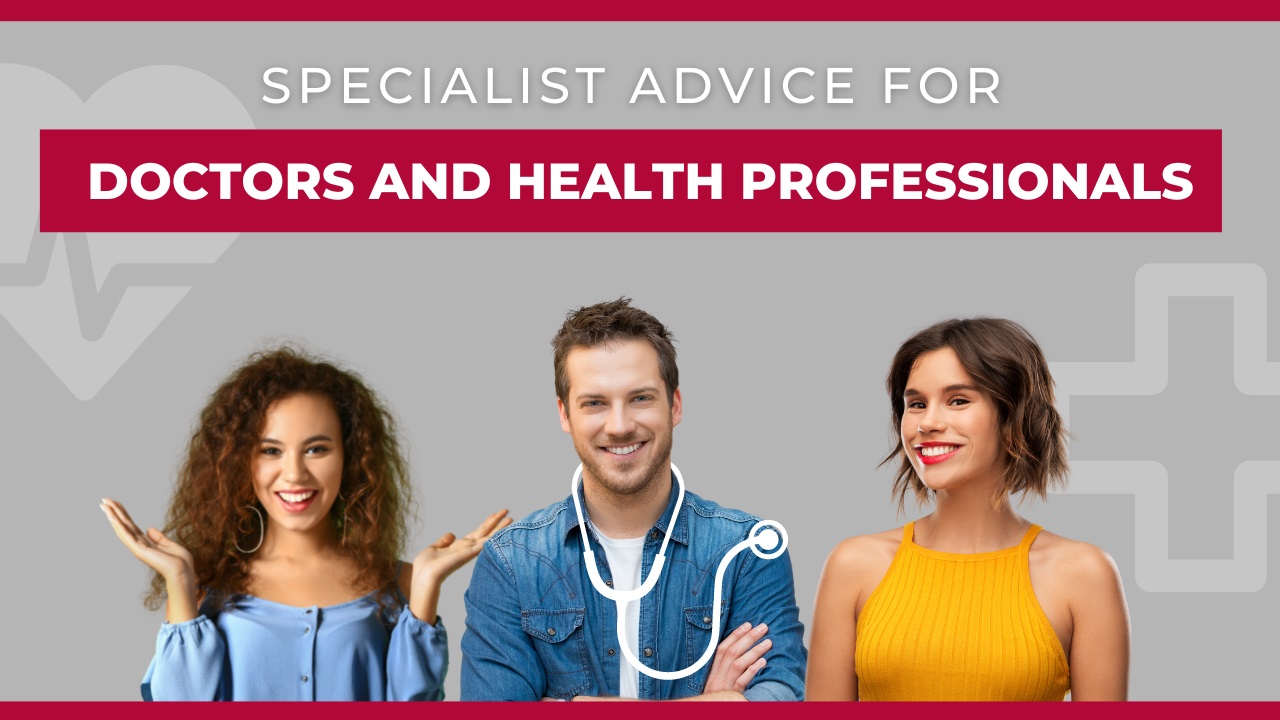 95% LVR with no LMI for doctors, dentists and a range of medical professions
90% LVR with no LMI for psychologists, audiologists, speech pathologists, chiropractors, physiotherapists, pharmacists, radiographer, sonographer & podiatrists.
Nurses and midwives can also extend their lending to 90% with no LMI (*$90,000 annual income required)
100% of shift allowances, loading and overtime taken into account when the bank assesses your Capacity, which can make all the difference (some banks won't accept overtime, or want to 'shade' it in their calculations.
104% loans with a Guarantor loan
Simplified servicing for those who have a side business or who are self-employed, by assessing income without tax returns
Simplified servicing for those who have a side business or who are self-employed, by assessing income with only your last 2 Notices of Assessment
Most recent years income considered, for the self-employed
Interest Rate discounts and fee-free loans
Free valuations
Refinance Rebates up to $5,000
Specialised advice by iChoice credit advisors that have worked closely with doctors for over 18 years
  The team here at iChoice understand, when you're a doctor, or health professional, finding time to search different home loan products and figuring out what might work for your situation can be overwhelming. That's why at iChoice, we are excited to offer specialty loans uniquely for Doctors and medical professionals that save you time and money So you can dedicate your time to saving lives and helping people! Here at iChoice we are proud to be able to offer some fantastic loans, due to our outstanding relationships with lenders who specialise in these fields. We help doctors, nurses, and medical specialists, get the home loans they deserve at great rates and with the best benefits. Our team has access to various lenders who work specifically with health professionals who consider overtime, shiftwork, probation, and several other factors. We offer exclusive deals that aren't available anywhere else—and they're all designed specifically with your needs in mind. All these while delivering fantastic options like no LMI (Lenders Mortgage Insurance) Conditions and unpublished rates applied.  
Call Us to Get The Best 000 Home Mortgage Loans !
---
Key Benefits Of A Doctor Loan
Beyond enjoying the prestige and immense job security, being a doctor is also advantageous when it comes to applying for a home loan. Physicians are known to have high salaries and a more stable job market compared to other professions, which make them lucrative and low-risk borrowers for banks and lenders. In fact, in recent years, lenders have been fighting to get their business. They recognise that doctors are some of the most financially stable professionals out there, thus, making them credit-worthy loan candidates. Even at the point of residency, when they haven't reached their full earning potential yet, they could already have loan options. Today, doctor loans have become more popular and have developed into a sweet and highly tempting deal. What are the advantages of a doctor loan? If you are a medical practitioner and considering borrowing some money for an investment in your practice or otherwise, here are some key benefits of a doctor loan.
1. Waived Lenders Mortgage Insurance
One of the main advantages of a doctor loan is not needing to pay Lenders Mortgage Insurance (LMI). It is a one-time, non-refundable, and non-transferrable premium that's added to your loan. The LMI basically protects the bank against any losses in the event that you are unable to repay your loan. The figure is based on the amount you are borrowing and how much deposit you are willing to pay. You can avoid paying for LMI by meeting the 20% deposit requirement by lenders, meaning you can only borrow up to 80% of your property's value. Higher deposits will mean lesser lenders' mortgage insurance. But, if you are unable to meet the 20% down payment, you will be required to get an LMI. Fortunately for you, since banks and lenders have high regard for a doctor's ability to pay them back, they can completely waive the LMI. There's no need for you to make a guarantee, even if you are unable to arrive with the usual required down payment. This could possibly save you around $10,000 – $40,000, depending on the purchase price of the property you are buying.
2. Lower Deposit/Higher Loan To Value Ratio
The loan-to-value (LVR) ratio determines your risk to the lender as a borrower. It is calculated by dividing the loan amount by the lender-assessed value of the property. For example, your lender values the property at $500,000 and you can make a deposit of $100,000. So, you will need to borrow the remaining difference of $400,000. In this case, the LVR will be calculated as $400,000 (amount to be borrowed) divided by $500,000 (assessed property value). The LVR will be 80%. Typically, lenders consider an LVR of 80% or more to be risky and will require an added LMI. But, if you are a doctor, you will not have to worry about having to reach the 20% or more required deposit. Some lenders will even accept as low as a 10% deposit. You can also borrow higher LVR loans amounting to 90%, or even 100% depending on your lender, of the property price without any guarantee requirements. We can help you get lower interest rates and discounts while also offering other great benefits like flexible payment plans and quick approval times. Moreover, we're prepared to work around your schedule and do most of the legwork involving your home loan application so you can focus on helping others! Don't wait any longer to make this dream of yours a reality. Get in touch today so we can help you find the right loan for your needs—and make life easier for yourself!  
HOW MUCH CAN I BORROW?
Of course, it does depend on which industry you belong to, we outline the basics below, however a quick conversation with one of our award winning team will equip you with the best information, call us today on (02) 9743 0000.
● Borrow up to 90% LVR (Loan to Value Ratio) with no LMI.
● Max loan amount 5M with no minimum income requirement for:
○ General Practitioners
○ Hospital employed Doctors (intern, resident, registrar
○ Dentists
As a doctor, you can:
● Borrow up to 100% LVR (Loan to Value Ratio) with waived LMI.
● Borrow up to $4.5 million or more on home loans and investment property loans (depending on your circumstances).
● Be eligible for special interest rate discounts and waived home loan fees.
● Avail of professional packages with special rates, terms, and services with one single annual fee, enabling you to save on interest discounts, maintenance, and other bank fees.
WILL I GET APPROVED?
● Your occupation must be on the lender's list of acceptable professionals.
Medical specialist:

● Optometrists
● Pharmacists
● Veterinary Practitioner
Nurses and Midwives include:
● Midwives
● Audiologists
● Chiropractors
● Occupational Therapists
● Podiatrist
● Psychologist
● Radiographer
● Sonographer
● Speech Pathologist
WHAT INTEREST RATES ARE AVAILABLE?
● Health Professionals Rebates up to $6kK
● Capacity based off 100% of overtime income
● For police officers, firefighters, and nurses, all your non-base income and allowances are assessed at 100%
LENDERS AVAILABLE
When you choose iChoice, you're choosing a lender with a wide range of options. We're supported by major lenders and can help you find the right loan for your needs. Contact us for more information or Call (02) 9743 0000 to learn more about what we can do for you!