Non Resident Home Loan
Every year, thousands of foreign nationals, Australian expats, and temporary residents buy a home or investment property in Australia. However, obtaining a home loan as a non-resident in Australia can be challenging. This is because most lenders require the borrower to be an Australian citizen or a permanent resident. And while some non-resident lenders offer similar home loan features and interest rates as they do for resident borrowers, these lenders often implement stricter restrictions and a higher deposit, usually greater than 20 percent.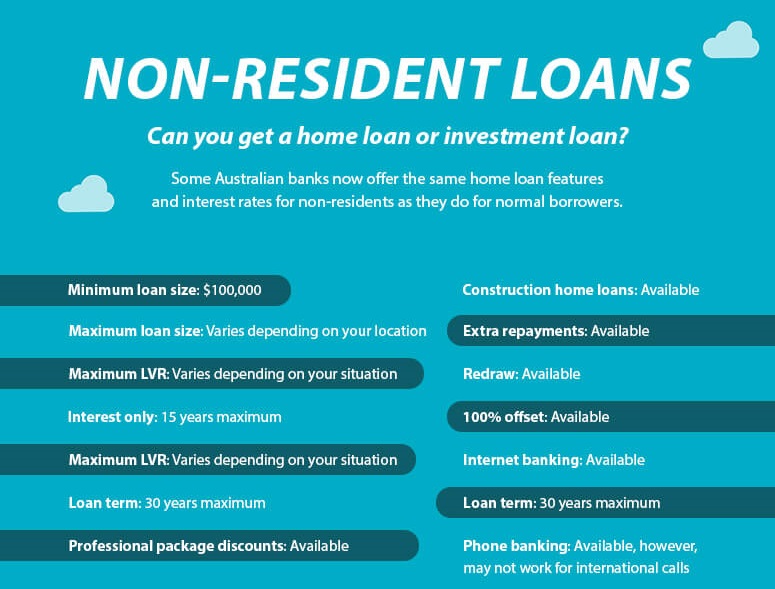 Call Us to Get The Best Loan For Non Permanent Resident !
---
If you are a foreigner, Australian expat, or temporary resident, planning to apply for a home loan in Australia, it is important to have the right qualifications and understand the entire procedure. By working with iChoice, you get access to all the information you need and the right lenders that offer good loan rates for non-residents in Australia. Moreover, we can help you present your application based on the lender's preferences so you get a higher chance of loan approval.
Buying Property in Australia – Loan for Non Resident Australia
Before you shop for a new property in Australia, do your due diligence on the Australian rules for non-residents. A foreigner, Australian expat, or temporary resident buying property in Australia is required to seek approval from the Foreign Investment Review Board (FIRB). The FIRB is responsible for channeling foreign investment into increasing housing supply and improving the economy in Australia. 
Non-residents in Australia are limited to buying:
New homes

Vacant land (provided construction will be completed within four years)

Established dwellings (provided the existing building is demolished and replaced with more properties than the previous).

Homes to live in if they are temporary residents, but the property must be sold upon leaving Australia if the buyer doesn't become a citizen or permanent resident.
Personal Loans for Non Residents in Australia
Applying for a home loan in Australia can be a tedious process, especially if you're not an Australian citizen or a permanent resident. However, with non-resident loans, you can still secure financing and buy the house you want in Australia. You just get different home loan features and interest rates than Australian borrowers. But, although the features may vary, our mortgage brokers at iChoice can find you a lender that offers suitable loans with flexible policies for non-resident borrowers.
If you fit into any of these categories, you can be qualified to get a home loan in Australia. Just keep in mind that the lender or bank may have preferred nationalities and currencies.
Australian citizens living overseas

New Zealand citizens

Foreign citizens living overseas

Foreign citizens living in Australia on a working, student, temporary, or spouse visa
iChoice Can Help You Buy A Home in Australia!
IChoice specialises in non-resident home loans! We can assist in making the entire home loan process as straightforward as possible. To get started, all you need to do is provide us with the paperwork verifying your income and identification. We are 100% free, so you no longer have to worry about payments. We also offer different types of loan services, including personal loans for non-residents that might be perfect for you! If you're interested, feel free to contact us on (02) 9743 0000.