Australian Expat Home Loans
If you're an Australian citizen living overseas, receiving a home loan as a non-tax resident of Australia is still possible. However, the procedures for processing Australian expat home loans have changed. Credit restrictions for Australian expats have increasingly tightened over the previous four years. Speaking with a professional, determining which lender is appropriate for you, and designing your application to fulfill all policies are the keys to a successful home loan.
If you want to buy a property in Australia from abroad, talk to one of our mortgage brokers at iChoice. We can advise you on your chances of receiving financing and assist you in applying with the appropriate lender. Moreover, we can guide you every step of the way. This starts with preparing your requirements and tailoring them according to the lender's preferences until your loan is finally granted.
Australian EXPAT Home Loan Process
If you apply with a lender who frequently deals with international investors, then you should have little trouble obtaining financing. However, the best method to ensure approval is by working with a good mortgage broker.
At iChoice, we understand you are busy with work and other commitments, on top of the time zone differences. We have a simple process that will help you get your loan approved and settled as quickly as possible. Start by getting a free consultation.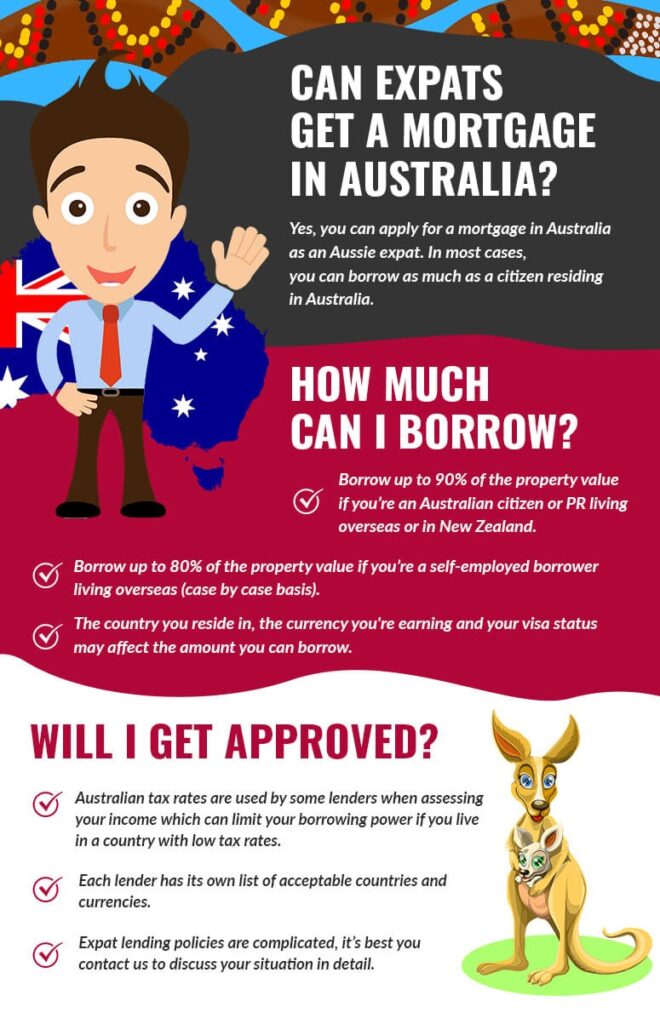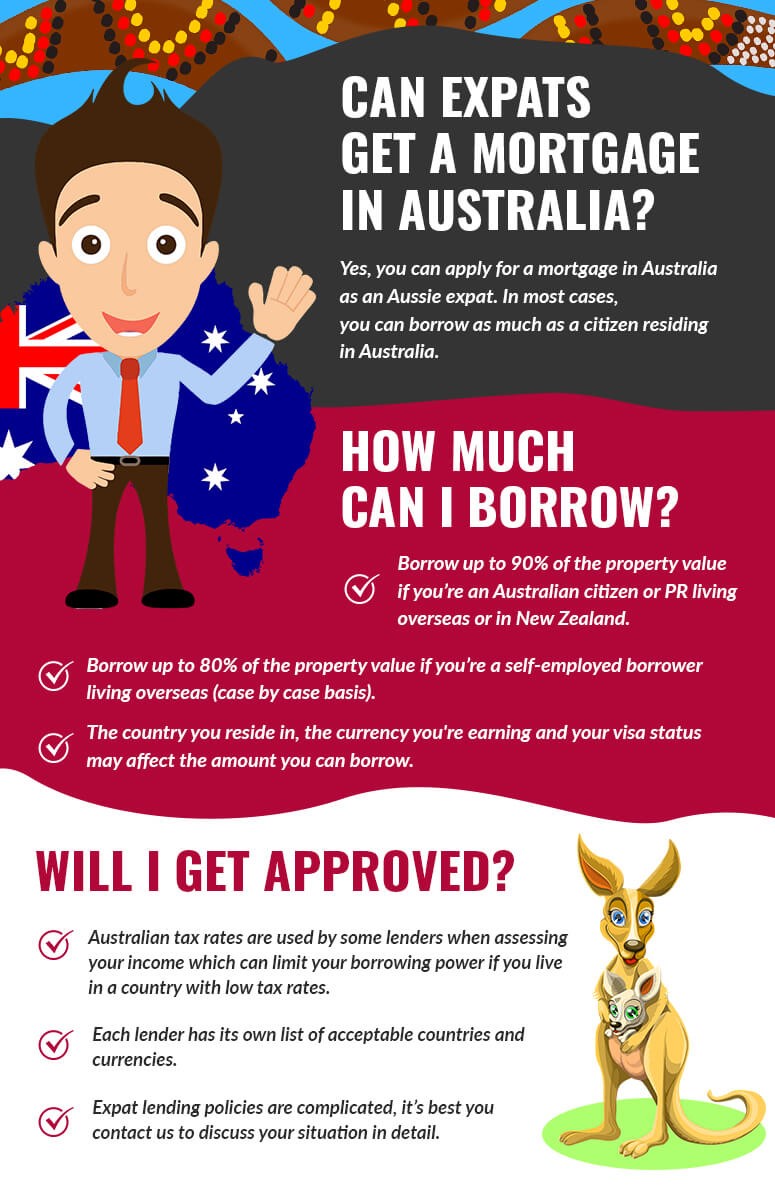 Call Us to Get The Best Expat Home Loan !

---
This will help us assess your situation and provide you with the best option. Then, provide us with the necessary paperwork to verify your income, identification, and eligibility for an Australian expat home loan. From there, we will handle the paperwork and request clearance from the most appropriate lender that specializes in your situation. And, after launching your application, we will stay in touch through updates and help you gather other requirements the lender may request. 
Will I be asked to place down a deposit?
Australian expatriates purchasing a home in Australia would normally be required to pay a 10% deposit plus additional cash for stamp duty, legal fees, mortgage set-up costs. You may also be required to pay Lenders Mortgage Insurance (LMI), depending on the lender. Typically, this deposit must be in the form of legitimate savings. You can also utilize equity as a deposit if you have a higher deposit or already own real estate in Australia. Even better, if your parents own a house in Australia, they can act as a guarantor for your home loan. That way, you may purchase a home with no deposit at all. 
Is it necessary to pay (Australian) tax if you obtain a home loan as an Australian EXPAT?
As a non-tax resident of Australia, the Australian Taxation Office (ATO) will not pursue your overseas salary income, foreign investments, or offshore investments. You only have to pay income tax on money earned in Australia. So, if you are borrowing to purchase an investment property that generates rental income, you will be obliged to file an Australian tax return every year from that moment forward. 
Other taxes that may apply:
Land taxation

Victorian Vacancy Tax (if a property in VIC is left empty), and

Capital gains taxation
Other Facts About Australian EXPAT Home Loans
Lenders frequently examine your income while taking into account Australian tax rates. Consequently, your borrowing ability may be diminished, especially if you live in a nation with low tax rates.

Some lenders accept just a restricted number of nations and currencies.

Lending policies for Australian expats are not always clear. This is why you require the assistance of a finance specialist.
To learn more about Australian Expat Home Loans, speak to the home loan experts at iChoice. We also have other loan services that might fit your situation. So, give us a call today on (02) 9743 0000.