Guarantor Home Loan
Are you just starting out and don't have enough funds to cover the deposit for a loan? Or, have a bad history of managing credit repayments? You can still get approved on a new home loan, with the help of a guarantor. By applying for a guarantor loan, you can someone else to guarantee that payments will be made even if you can't. They give you a chance to build a good credit score, for as long as you keep up with your repayments.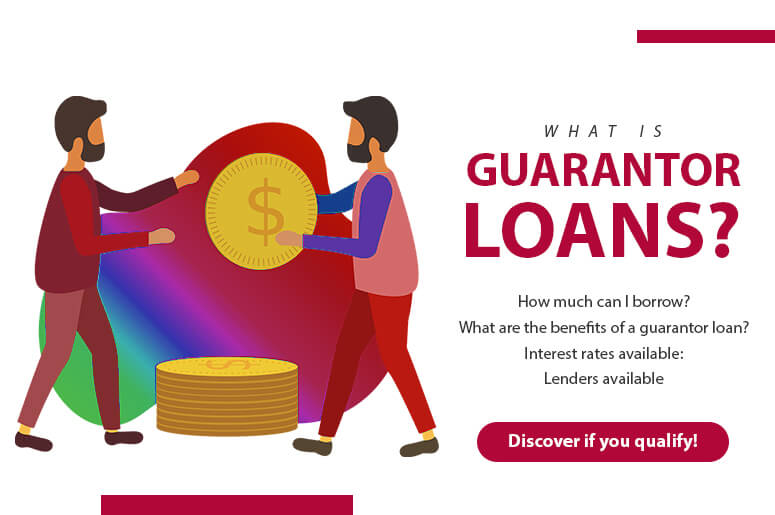 Call Us to Get The Best Gurantor Personal Loan !
---
How do guarantor loans work?
Guarantor loans operate similarly to any other type of home loan. You borrow money from the lender and then pay it back later in monthly instalments until it's settled. The only difference is that you have a third party that promises to make your payment in case you default. Providing the guarantor is satisfied with the agreement, you will receive a lump sum. You will then pay it back following the terms of your loan.
If you want to enter the property market but cannot provide the 20% deposit that lenders usually require, a guarantor is a good idea. They can help you secure a lower deposit without paying the Lenders Mortgage Insurance (LMI). Assuming you want to buy a $400,000 home, and need to borrow $380,000 (95% LVR), the lender will typically require you to pay the LMI. But, if you have someone that can act as your 'guarantor', using the equity on their own home as security, the LVR will be reduced and you can save about $11,600.
What does a guarantor mean?
A guarantor is someone vouching for you to help the lender feel confident that repayments will be made. They are basically promising to repay the debt if you can't and putting their credit score on the line. The guarantor does not provide you or the lender with any funds. However, they will be required to accept the obligations that come with entering into a guarantee.
After you've raised enough equity in the property, your guarantor can demand to be released from the loan. The time required to accomplish this varies depending on the initial deposit, the number of additional repayments made, and whether or not your property has appreciated. When this happens, you may be obligated to pay additional fees to release your guarantor.
What are the benefits of a guarantor loan?
A guarantor loan is a good option if you have a bad credit score and have been rejected by other lenders. It is also a chance to improve your credit score if you manage to keep up with your repayments and prove you're a good borrower. A better credit score will make applying for loans easier in the future. You'll also be eligible for better rates. And, as mentioned earlier, it can help you lower the deposit you need to pay for purchasing a property and keep you from paying the LMI.
What are the risks of a guarantor loan?
Despite its advantages, guarantor loans can be expensive, often with higher APRs than other types of loans. Before deciding on obtaining a guarantor loan, you need to make sure you'll be able to meet the repayments. Other than that, the risk lies on your guarantor. The lender will have the legal right to seek the guarantor's limited guarantee amount in case you default on your payments.
Who can be your guarantor?
The person that you ask to be your guarantor needs to be someone you trust and openly discuss your finances with. They are usually a family member or a close friend, for as long as they are over 21 years old and have a good credit history. They also usually need to be homeowners. As part of the application process, guarantors will undergo a credit check, and provide bank details, proof of identification, and bank statements.
iChoice Can Assist You In Securing A Guarantor Loan!
At iChoice, we understand that saving for a deposit can be intimidating. And, it doesn't help if you are just starting out or don't have a good credit history. As your mortgage broker, we can help you find the right loan that is suitable for your situation. If a guarantor loan seems to be your best option, we can help you look for the right lender with an Annual Percentage Rate (APR) and monthly payment rates that will fit your financial situation. This way, you can afford your loan and avoid putting your guarantor's finances and the property at risk. To learn more about guarantor loans and other types of loans that may fit you, call iChoice on (02) 9743 0000 today.