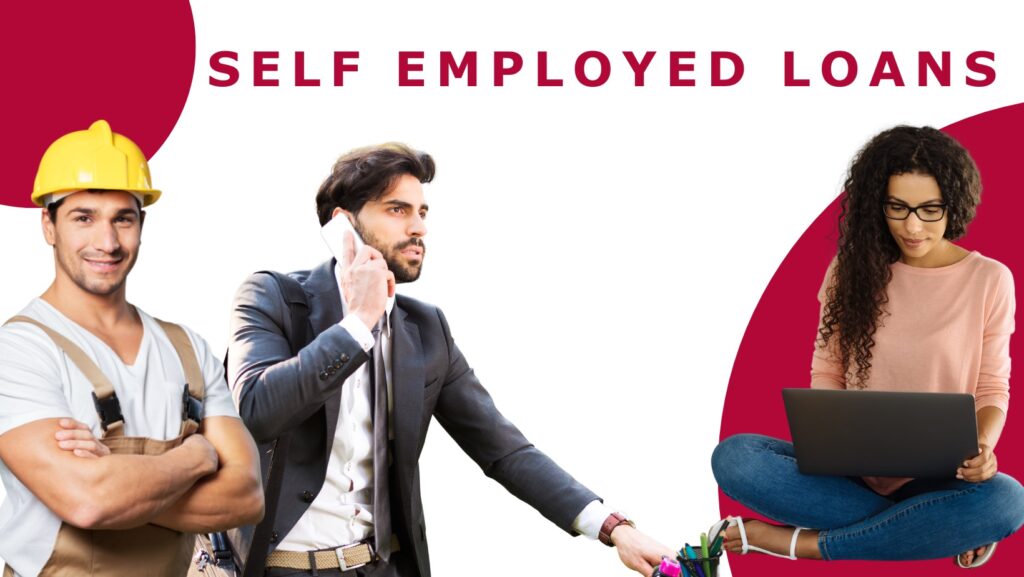 Self Employed & Contractor Loans
Have your eye on a new property or investment, but are concerned you may not be eligible for finance due to being self employed? Perhaps you are in a brand new role, or still on work probation? You may fall under the title "Unusual Employment Loans" – but don't let that put you off. In most cases, we can absolutely help you get that new home or investment.
The great news is we nurture our relationships with a variety of lenders who will take your self employed or contract employment into consideration for finance.
We generally need to see proof of regular income and your previous years notice of assessment.
To find out if you qualify and just how much you can borrow get in touch with the team today.
We look forwarded to helping you own the dream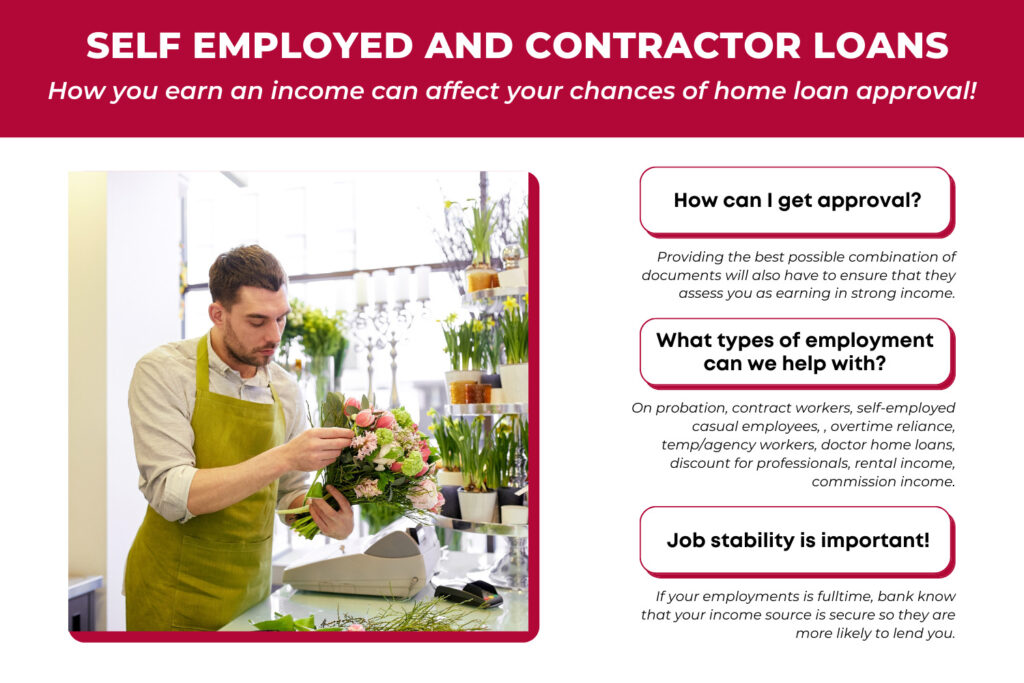 Call Us to Get The Best Loans on Casual Employment !
---
Work on Probation
 When you have just started a new job, you are most likely still on probation for the next three to six months. While this can present a challenge, a creative and knowledgeable broker will be able to guide you through your option to obtain a personal loan in this circumstance, you can still secure an unusual employment loan. 
Contract Work
Contract work pertains to a job expected to last for a specific length of time, such as a 3, 6- or 12-months contract. Documents stating the length of the contract both past and present will assist in calculating your earning capacity and ability to service the loan. Although some contracts may be renewable, lending money to a contract worker is still considered a big risk for lenders. 
Loans for Self Employed
Loans for self-employed workers are not easy to obtain. Lenders personally examine income and tax returns following their own set of criteria. Recent BAS statements are also helpful in projecting current-year revenue. This applies to small businesses, including loan and rental income.
Home Loan Casual Employment
Some people do not work all year, such as those who work on farms. Others are placed in jobs through employment agencies and do not have enough work every week of the year. These temporary jobs are also considered high risk, causing lenders to impose higher interest rates.
Commission Income
Commission income refers to jobs where you don't receive a fixed salary, but only a fraction of each successful business transaction. While some lenders may consider commission income to be a full-time income, others categorise it as unusual employment.
Other circumstances can also make a lender consider your job unusual or high-risk. It all depends on their criteria. For example, getting a home loan while on maternity leave may be harder because some lenders will see the borrower as having an unusual employment condition. 
How To Acquire Approval with Employment?
The key to getting your unusual employment home loan approved is to find the right lender. Make sure the lender you are approaching grants unusual employment loans and sees your circumstance favorably. They should also have a specific set of requirements for your particular situation. This way, it will be easier for you to demonstrate your earning capacity and convince them of your ability to pay them back. Keep in mind that providing accurate documents will help strengthen your loan application. If your pay stubs reflect a low income, submit your group certificate and a letter from your company instead.
Unusual employment loans work similarly with other types of loans. However, lenders have some additional requirements. On a full-time basis, lenders only require the most recent two pay stubs, but in other cases, they may request:
Previous pay stubs

The most recent PAYG summary

An Employer's Letter

Bank statements from recent times

Last two years' tax returns
iChoice Can Help You Get The Best Home Loan
Having an unusual job in Australia should not stop you from your dream of homeownership! Here at iChoice, our team of experts is knowledgeable about lender employment regulations and their procedures in determining your income. We can help you choose the most acceptable lender and present the necessary paperwork for loan approval. If you want to learn more about getting home loans on casual employment, don't hesitate to call us today on (02) 9743 0000.