No Deposit Home Loans
The biggest hurdle in achieving your dream of homeownership is saving enough money for a deposit.
This is especially true for young Australians and first-home buyers who might be struggling to put aside cash to purchase a home. Fortunately, home loan lenders nowadays offer low to zero deposit loans to accommodate anyone wishing to own a home but have little capacity to pay a high deposit amount. So, how can you get a no-deposit home loan?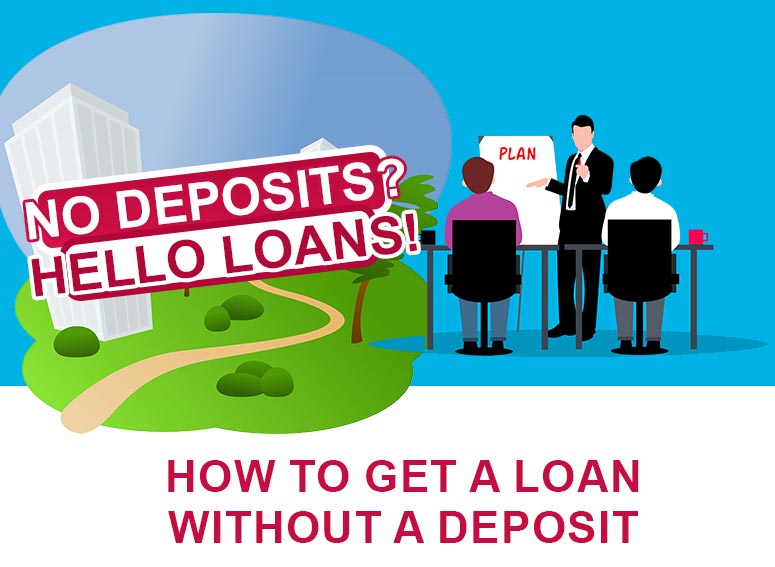 Although most lending institutions in Australia no longer offer no deposit loans, you can still find some home loan lenders that will give you 100% of a home's purchase price. However, these loans are very rare and have very stringent requirements. Typically, you'll need to have a high income and stable profession or a guarantor to support your loan.
If you can't meet the conditions for a no deposit loan, you can opt for one with a low deposit. In this type of home loan, the lender can allow you to borrow up to 95% of the property's price. This means you'll only be required to pay around 5% of the purchase price upfront. For example, if you want to buy a $200,000 home, you'll only need to come up with a $10,000 deposit. However, although this type of loan is easier to find, there are still certain requirements you'll have to meet to qualify. Also, keep in mind that you're expected to cover stamp duty payment and other fees.
Is a Low Deposit Home Loan a Good Idea?
To get the most out of your low deposit loan, you have to understand that it requires active management. A smaller deposit means you can get a house faster. But, it is likely to be more expensive in terms of interest rate and the repayment period. If you believe that the value of your new home will appreciate, you may try to make extra payments or refinance your loan on better terms.
Make sure that you discuss this, along with the exit fees, with your lender at the beginning of your loan application. And, if you plan to flip an investment property, make sure that you know the fundamentals of the real estate market.
Don't attempt to bet on something you don't understand or you might end up in much higher debt than you started with. If you are simply buying a home to raise your family, a low deposit home loan may not be for you. While getting the home you want is a great thing, you'll have to consider timing. Think about what waiting a year can do for you.
By this time, you could save enough for a higher deposit, eliminating the need to pay mortgage insurance and higher interest rates for a longer period. Furthermore, you'll also be able to improve your credit score and overall financial standing.
How to Get A Home Loan Without a Deposit?
If you don't have enough money for a deposit and don't want to apply for a no deposit home loan, you may still be able to pursue homeownership.
1. One-Off Financial Gift
If you've been given a huge sum of cash from a parent, grandparent, or another family member, you could use the money to place a 20% deposit on the house of your dreams.
2. First Homeowner's Grants
Check out current government initiatives that help Australians buy their first home. Connect with your local government to find out which grant you may be eligible for.
3. Existing Equity
If you own a property that is worth more than the amount you still owe on it, you may be able to use that positive equity for buying your next house.
4. Personal Loan
Although the easiest route to purchase a home, obtaining a personal home can help you finance the deposit you need to pay to get a home loan. Just make sure you have enough income to cover both loans and find a home lender who will accept this arrangement.
A no-deposit or low deposit loan sure seems too good to be true. But, with enough information and the right strategies, you could finally buy a home without the burden of a huge deposit. For advice on the best options for your particular financial situation, book an appointment with the experts at iChoice today. You may reach us through our website or call us directly on (02) 9743 0000.