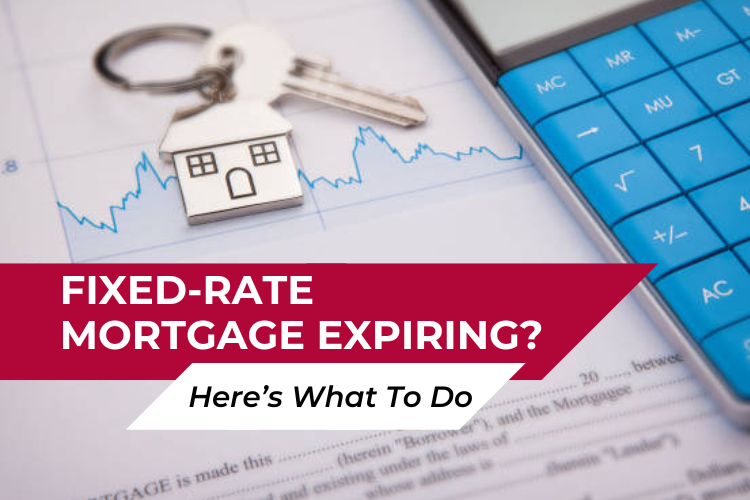 According to the Reserve Bank of Australia, a high number of borrowers took out fixed-rate home loans in 2020 and 2021.
This is because, during that time, some of the lowest interest rates were offered by most lending institutions in the country. However, according to CNET, rates are expected to rise this year. As a result, many of those borrowers may have to prepare for a spike in their rates and repayments after their fixed term ends. If you are worried about your fixed rate expiring soon, here are some steps you can take to avoid financial stress and lessen the blow.
CHECK WHEN YOUR FIXED TERM EXPIRES
Typically, after your fixed-loan term ends, the lender will revert the loan to their standard variable rate available at the time, which may be higher or lower than the fixed rate you were on. The problem comes when borrowers do not know when this will happen and find themselves facing an uncompetitive revert rate. By knowing when your current fixed-loan term ends, you will have adequate time to negotiate for better rates or change loans or lenders if necessary.
DO YOUR RESEARCH OR HAVE A BROKER DO YOUR RESEARCH FOR YOU
Find out what some of the best rates are currently and how much these rates will save you once your fixed rate reverts to variable. This is a great time to find out if it is worth fixing again or opting for a variable. Particularly while many banks are offering a cash-back incentive.
LOOK FOR FLEXIBILITY
There may be some opportunity for flexibility depending on your lender and the conditions of your loan. For instance, you may be able to increase your regular repayments or make payments twice a month instead of once until the end of your fixed term. This would allow you to take advantage of the lower rate while paying off as much of your loan principal before it reverts to a higher rate. More than that, paying off more of the principal now can lower your loan-to-value ratio (LVR), which will enable you to qualify for lower rates should you decide to switch loans or lenders.
INCREASE YOUR SAVINGS
Prior to the end of your fixed-term contract, save as much as you can. With this money, you can pay off a lump sum of your mortgage before you have to deal with higher repayments. It will also help lower your loan-to-value ratio (LVR), which will be useful for negotiating with your lender. You can use an online mortgage calculator to determine how much you will need to put aside.
DETERMINE YOUR BUDGET
Based on your current financial situation, find out how you can adjust your expenses when you come off your fixed rate. List all your bills, expenses for groceries, subscriptions, and other responsibilities along with your sources of income. Afterwards, determine whether there is anything you can adjust. You might have to live without a few luxuries for a while but when your rates revert to a variable, you will be able to pay off your debts more easily.
TALK TO A PROFESSIONAL
Another way to get ready for the end of your fixed-rate term is to get help from a financial adviser or mortgage broker. They know everything related to mortgage loans and will know the best next step for your financial situation. Instead of worrying, talk to someone who is an expert in the field and can offer actual solutions.
iCHOICE – YOUR RELIABLE MORTGAGE PROFESSIONAL IN AUSTRALIA!
If you are worried about your financial situation and the upcoming changes in your home loan repayment rates, speak to the experts from iChoice. We can evaluate your current financial situation and give you professional advice on how to prepare and what options will work out best for your needs. With our knowledge, expertise, and connections, you won't have to worry about being caught unprepared when your loan reverts to variable. You may contact us through our website or by calling us at (02) 9743 0000.