If you are a first-time home buyer, then you probably have difficulty figuring out where to start. If you have enough cash to pay the full price of your desired property, then everything should be a breeze. However, if you only have enough for a deposit or part of the property's price, then you will need to secure a home loan. And, with so many banks and lenders out there, you'll find that finding the best home loan for your situation can be time-consuming, stressful, and confusing. Luckily, there are good mortgage brokers in Sydney that can help you obtain the loan you need and take over all the tedious work on your behalf.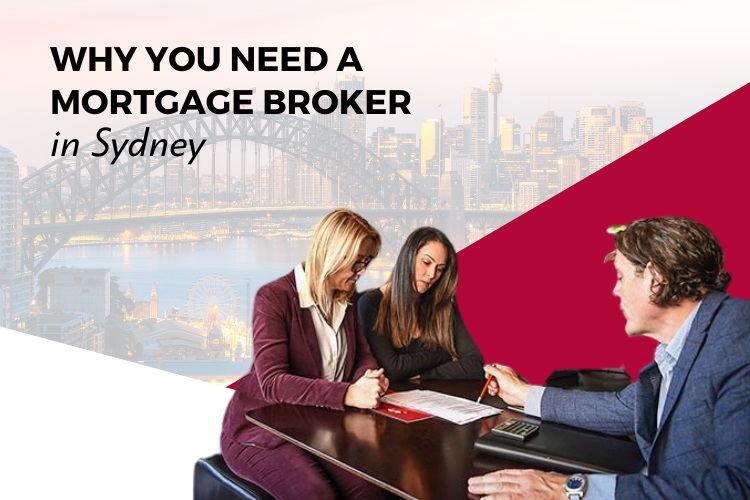 WHAT IS A MORTGAGE BROKER'S ROLE IN A HOME LOAN?
A mortgage broker acts as the middleman between a home buyer and a lender to arrange a home loan. A good mortgage broker works with you to understand your needs and goals and determine how much you can afford to borrow. They will give you options that suit your situation and explain how each loan works and how much it costs. They will highlight your strengths in the application to improve your chances of approval and help you manage the process through settlement.
WHAT ARE THE RESPONSIBILITIES OF A MORTGAGE BROKER?
While the services of mortgage brokers may vary, there are some basic responsibilities they all share. Here are the main responsibilities of a mortgage broker: 
Negotiating with lending institutions to find the best loan solution for the borrower.




Acquiring new clients and evaluating their needs according to their current financial situation.

 

Acting as a go-between for lenders and borrowers requiring mortgage loans.

 

Assisting borrowers with home loan

pre-approvals

.

 

Analysing and comparing the home loan options suitable to the client's needs and financial information.

 

Building relationships with real estate companies and lending institutions.

 

Helping clients learn about and understand their legal and financial options.

 

Helping clients complete the lender's requirements and other paperwork.

 
IS IT CHEAPER TO USE A MORTGAGE BROKER WHEN APPLYING FOR A HOME LOAN?
It may sound surprising, but for most home loans, using a mortgage broker is cheaper. This is because mortgage broker services are free! They typically get paid by lenders, not the borrowers. More than that, they can help you save more by helping you find lower interest rates and negotiate with the lender to get a better mortgage deal for you. However, do keep in mind that not all mortgage brokers will look out for your best interest. So, make sure everything is properly explained to you before you enter into a loan agreement that might cost you more down the line.
WHEN SHOULD YOU USE A MORTGAGE BROKER FOR A HOME LOAN? 
A good mortgage broker can help you meet your home ownership goals, no matter what stage you're at. Whether you're a first-time homebuyer, purchasing your next house, refinancing your current loan, or buying an investment property, a reliable mortgage broker can help you find the home loan that will best match your desires and financial position.
BUYING YOUR FIRST HOME
For a first-time homebuyer, obtaining a home loan can seem complex. A mortgage broker will take the time to educate the borrower and explain how the home loan process works. Your broker can help you work out the requirements, assess your financial information, and let you know how much you can afford to spend. Then, when you find the right property, they will find the best home loan options available for you and complete the paperwork on your behalf. They'll even help you apply for the First Home Owner Grant if you are eligible. 
BUYING YOUR NEXT HOME
If you're selling your current residence and buying a new place to live, it's a wise idea to speak with your mortgage broker before you even start looking at properties! Your broker can help you understand where you'll be financially after selling your home, provide you with property reports to see what you can afford based on your borrowing capacity, and help you figure out what you can afford to borrow. 
REFINANCING YOUR CURRENT HOME LOAN
Do you believe you can get a better deal on your home loan? A mortgage broker can explore your options and find a home loan rate that best suits your needs. They will evaluate your current situation, including the equity you've already built in your home, and recommend suitable home loan options. Even if you've already spoken to another lender, your mortgage broker can confirm if you're getting a good mortgage deal and may be able to negotiate a better rate on your behalf.
BUYING AN INVESTMENT PROPERTY
If you are looking to invest in the property market, a good mortgage broker can tell you what you need to prepare. Your chosen loan could have a massive impact on your investment returns. So, it's important that you get help from mortgage professionals in identifying the right loan and repayment options that will give you a good return on your investment.
MAKE iCHOICE YOUR FIRST CHOICE!
If you want a reliable and trustworthy mortgage broker in Sydney, engage the services of our experts at iChoice. Whatever your stage of financing, iChoice will broker home loans across many lenders to provide you with a fitting solution that will help you save money and obtain a sound financial structure. We will eliminate the confusion and stress that usually comes with applying for a home loan by taking over the legwork and assisting you every step of the way. With iChoice, you can stay focused on your work and enjoy your free time, while we make sure you get the best home loan option for your needs and financial position. To learn more about our services, give us a call at (02) 9743 0000.