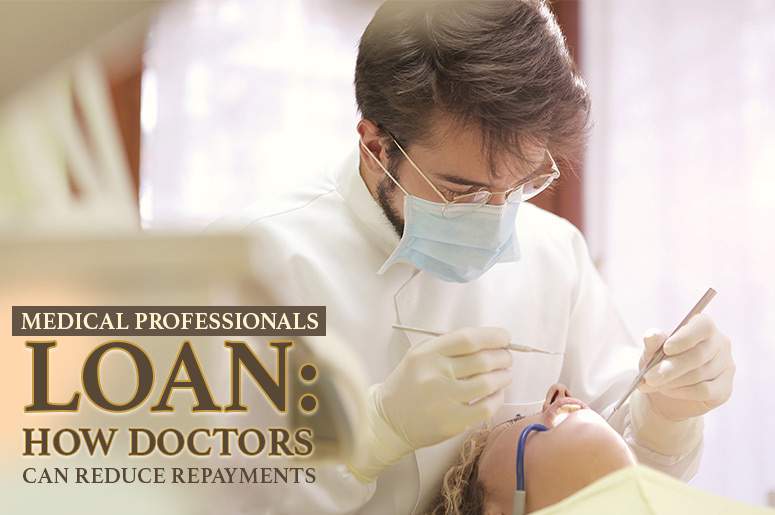 What Doctors Can Do to Reduce Repayments on Loans?
Proper Mortgage Recommendations take into account asset protection, flexibility & tax strategies, particularly important for medical professionals who naturally work in a litigious environment and are also bound by the PSI rules which means tax strategies and lending structures need to be spot on. Also, these mortgage recommendations will surely help heaps of medical professionals to save money on interest rates and fees. But of course, we also simply seek the best interest rates and ways to make your life easier. Here are some easy ways to reduce your monthly commitments, and the obvious pitfall of each;
1) Pausing Loan Repayments

I guess I'll start with the unique offering by the banks for borrowers who have been affected by current events to defer their medical professionals loan repayments for 6 months. Some have no choice but to do this, who absolutely should, whereas many have enough funds available in redraw or offset to see them through this period of reduced income, and probably won't bother. At the end of the day, the debt doesn't go away; it and the extra capitalised repayments will be there waiting for you on the other side – and refinancing during this time won't be an option for you.
2) Going Interest-Only (I.O)

It's easy to calculate the annual interest for an I.O investment loan. For a $1,000,000 loan at 2.69%, the annual interest will be $26,900. Repayments will be different each month, depending on how many days are in that month (in this example, it's $74 per day). People leave investment loans I.O so they can more quickly pay down their home loans. This sounds like a great tax minimisation strategy, but these days the benefit needs to be weighed up against the higher interest rate you'll cop.Also, going I.O always worsens your ability to get finance in the future. That's because any future medical professionals loan application will calculate the notional repayment on your existing loan over the (shorter) term remaining after the I.O period expires. There are many borrowers out there who took out a 10-year-interest-only loan ten years ago whose repayments are about to double, given the P&I repayment that will soon kick-in will be based on the remaining 20 years left on the loan. In the past, I.O periods were easy to renew. Not now, though. For those who are able to, it's often better to borrow a little extra, sign up for the cheaper P&I loan, and just let the loan get serviced from the funds in their offset account. Get the best of both worlds, if you can. It's what I do.
3) Extending your Medical Professionals loan term

I bought a Mazda for $50,000 a few years ago that I use for business so can claim expenses (and interest) as a business tax deduction. Rather than getting a typical car loan and paying down a 'good' debt over 5 years, I arranged a separate 30-year loan, secured by my home. Rather than paying my 'good' debt off over 5 years, I'd rather inject $50,000 into my home loan during that time, which is serviced with my after-tax dollars. Since my car is not 'technically' financed, my insurance premium is cheaper too, but that's a minor point. The drawback to using residential security to finance your car is that you'd be chewing into your available equity that your property provides. This may not be suitable for those who need that equity to invest in the next few years (after 5 years, it would have made no difference anyway, as you would have $50,000 less cash in your offset due to paying off the car dealership anyway). I recently helped a doctor who had a commercial loan at Medfin with only 8 years left on it. She had no idea that she could refinance this commercial loan to be secured by her home! Halving her interest rate was awesome, but the real benefit was setting this 'good' commercial loan over a fresh 30-year term, so she can concentrate on paying down her home loan.

4) Calling your bank

If you're a bit stuck at your existing bank (which many are for a number of reasons), you must understand that they don't know that! So don't tell them! If you say you're looking elsewhere, they'll probably reduce your variable rate immediately. Sure, you won't get the same deal they'll offer new-to-bank customers, but a small saving might be achieved within minutes. If you don't have time, feel free to ask us to, whether we officially financially represent you or not. You probably won't have any luck with your Self-Managed Super Fund loan; the banks know they're too hard to refinance. They'll call your bluff and won't play ball. Maybe if you have the equity, consider personally refinancing it yourself, so you become your own bank! Alas, I digress… I've made a video on this if you like though called Bank your own SMSF on the iChoice Youtube Channel.
5) Refinancing
Refinancing investment property loans allow you to re-set the term of a fresh 30-year term (like described in Point 3). This reduces the monthly repayments on 'good' debt, allowing borrowers to more quickly pay down their home loan faster, being their 'bad' loan that needs to be serviced with their after-tax dollars. It gets you closer to the benefits of going Interest-Only, without any cost. It's why a lot of smarties refinance every few years. As a financial advisor, I look at a 1-page Personal Details form (sneakily attached if you'd like to complete & return to me) and everything pretty much falls into place in my head immediately – I don't just look at "rates & refinance", but rather "structure & restructure". I don't know how to change a car tyre, cook anything other than eggs with meat or certainly have no idea about what you do for a living, but my team and I are well versed in all aspects of finance and offer a free service spending every day making health and medical professionals a little healthier, wealthier & wise (by healthier I'm referring to asset protection, sorry). With all the gym's closed I don't think many of us are getting healthier. A quick shout out to Victoria, Alexia, Lyndall & Sarah who are working tirelessly at the iChoice HQ at Strathfield these days for all our clients and network, many of whom need some guidance right now…you guys are gems!