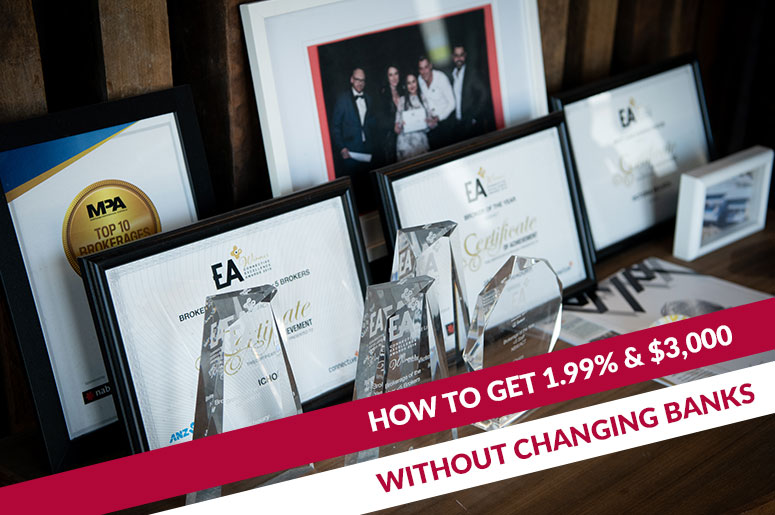 Another strange start to a new year; my best wishes are extended to everyone. But we can see the light at the end of the tunnel now though ~ so let's hang in there.
A doctor from St Kilda got in touch with me recently; let's call him Dr Ripley, so I can make 1 or 2 subtle little jokes later.
He knew he was unrepresented and felt he deserved a better interest rate on his home loan, one of his investment loans and even his business loan, which related to a fit-out at Medfin with a 10-year term. So he reached out.
But he told me straight up that he simply couldn't be bothered refinancing from CBA. With so many direct debits coming from his CBA offset account and with his addiction to Netbank, switching the way he banks wasn't on the cards.
Banks are good at throwing out anchors. The more products clients have, the more they feel trapped. In my career in banking, we preached '8 is great' – we tried to get clients to take an insurance policy, open a kids account, have a term deposit etc. It wasn't easy to sell 8 products but we tried the best we could to create a sense of loyalty.
One thing the very talented Dr Ripley did last year was to fix one of his investment loans at the perfect time, landing 1.89% for 4 years – so we told him he'd be crazy to touch Investment Loan #1 for the time being! But as you can see below, he still had 3 problems …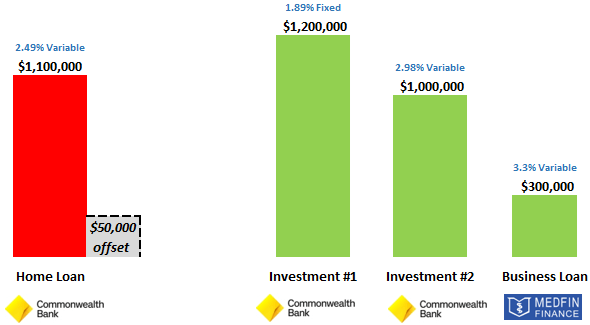 His home loan, which he serviced with his after-tax dollars, had a high rate of 2.49%. (Red = non-deductible). Great for us CBA shareholders, but not for him and his family.
He had a second investment loan with a variable rate of 2.98% – ouch.
His business loan at Medfin had a rate that isn't bad at all for an unsecured facility, but the issue was that he was servicing it over only 10 years. This was not tax-effective, at least whilst he's carrying non-deductible debt.
Let me show you how we put $9,000 of rebates in his pocket, saved him $15,970 per annum with no extra annual fees, left his day-to-day banking at CBA and put him in a better after-tax position for life.
All without actually meeting him! Just a few Facetimes! (if that's a word)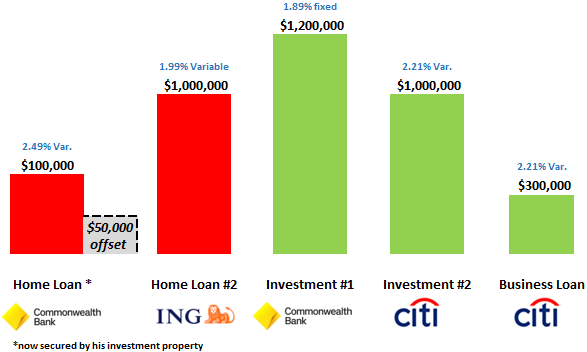 We refinanced the bulk of his home loan ($1M) to ING on a basic loan (no offset, no annual fee) at 1.99% so that's better! ING gave him a $3,000 rebate for coming across – funny.
$1M x (2.49% less 1.99%) = $5,000 annual saving (of after-tax dollars). And $3K rebate upfront.
So that Dr Ripley didn't need to change the way he does his banking, we left/ established a $100,000 home loan at CBA (by substituting the security to be the investment property already mortgaged to them), against which he now has attached the precious offset account that he's used to.
We refinanced his variable investment loan of $1M to Citibank on a basic loan (no offset, no annual fee) at 2.21%. Citi gave him a $6,000 rebate for this loan… seriously?
$1M x (2.98% less 2.21%) = $7,700 annual saving. And $6K rebate upfront.
We refinanced his business loan (secured by his investment property) to Citibank also at 2.21%. And with a 30-year term! Most banks won't consider that.
$300K x (3.3% less 2.21%) = $3,270 annual saving. More importantly, his 'good debt' has been stretched out to a fresh 30-year term, allowing him to pay off his home loan sooner.
I could have refinanced the $1M investment loan to ING at 2.34% and got him a 2nd $3,000 rebate but ING wouldn't have refinanced the 'business loan', so we went with Citi instead.
Believe it or not, Dr Ripley doesn't need to change the way he does his banking at all! His CBA offset is the only account he needs to look at. And now he has me beside him, moving forward, for free.
Many people ask what banks I personally have my loans with (kinda like what toothbrush a dentist uses, those my age know what I'm talking about). Well, being honest and open has served me well as an advisor, so here you go:
I have my home loan at ING, Investment Loans at St George and CBA, a commercial loan at ANZ and my SMSF commercial loan at Bankwest.
But as soon as I finalise my 2021 tax returns, I'll certainly be shuffling things around a bit, to get new-to-bank rates and $17,000 in rebates which expire soon, so I better hurry up! Citibank $6,000, ANZ $3,000, Bankwest $2,000 and Westpac $6,000.
Sorry for the Iambic Pentameter, but you need to switch to save to get ahead.
I got to marry my awesome Italian girlfriend on 2/2/2002 so next week it's been 20 years! What the! Anyway, thanks to the creativity of my gem of a client Nic Cerrone, I'm ready for it!
Don't worry, I won't be that guy who says, "20 years! you get less for murder!"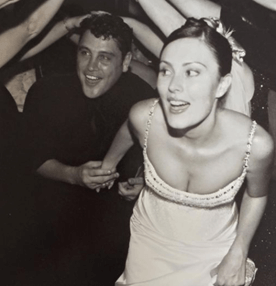 I hope you're having a top weekend.
And let's have a chat this year.