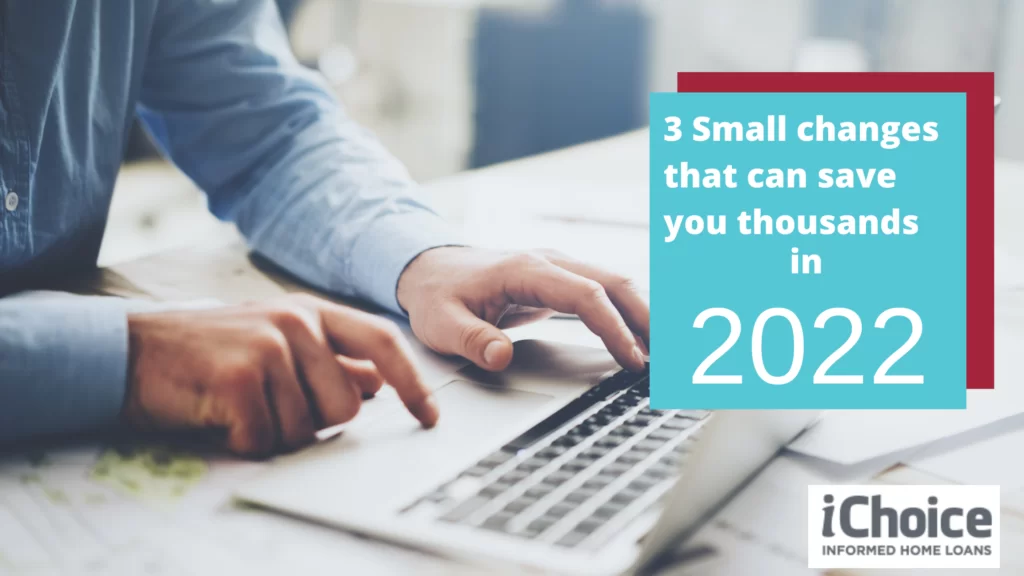 And just like that, it's 2022! A perfect time to observe the financial year that was 2021 and set goals for the year ahead. Want more cash in your pocket? 
It's incredible just how big a difference taking these 3 simple steps can make and in fact save you thousands!
If you don't already have a spreadsheet that lists all your expenses start one now.
Take note of your mortgage repayments, interest rate, insurance costs as well as monthly bills for entertainment. It's incredibly important to be able to see at a glance how your money is allocated every month.
Save hundreds!
It's time to do an audit of your monthly subscriptions. Streaming platforms, educational apps, music platforms, gaming, reading and audiobooks are usually the biggest offenders.
We often sign up to multiple platforms to watch one show or download one book and because they are small monthly amounts, they are easy to let lapse. Assess your list, do you require all of these apps every month? By cutting just 3 from the list you could save around $500 per year or more.
Save thousands!
Are you getting the best rate? 
Set aside 40 minutes to call your insurance providers and check you are getting the best deal possible. Many premiums increase throughout the year or default to a higher rate once your contract has lapsed so it might be time to see if there are more competitive deals out there. Or, the value of your content over the past year may have increased, so your policy will need to be updated to reflect the amount you need to cover.
You could save yourself hundreds to thousands per year or even more if you needed to make an insurance claim in the future.
Save tens of thousands!
When was the last time you checked your interest rate? It may have been competitive a year or two ago but there has been a lot of movement in the industry. With talks of interest rates being on the rise in the coming year now is the perfect time to compare interest rates on offer and switch to a better deal.
If you find that you have been paying a higher interest rate you have two options. You can first talk to your lender and negotiate a better rate or refinance with a different lender for an even better rate. 
Banks are doing crazy things. Like variable interest loan rates at 2.21% with a $6,000 rebate if the loan is over a mill. We can refinance business debt to a rate of 2.19%, as long as it's residentially secured! What a great way to extend deductible debt for 30 years, allowing you to concentrate on paying down your home loan! We can arrange owner-occupied interest rates for investments loans, where your home can be included in the security mix and yes, a $6,000 rebate if > $1M. For homeowners, Basic home loans have made a comeback, making people think twice whether an offset account is worth paying $395 per year for. You could land a $3,000 refinance rebate and get a variable rate of 1.99% with no ongoing fees. 
Here at iChoice we mix things up, and if you're better off having your loans spread over 2 or 3 banks, we'll map it out, explain exactly why and help you get ahead safely, tax effectively and at interest rates that will save you a bomb.
Want to know if you are getting the best rate possible?  Let's chat today. 
Call (02) 9743 0000 or click https://ichoice.com.au/contact-us/